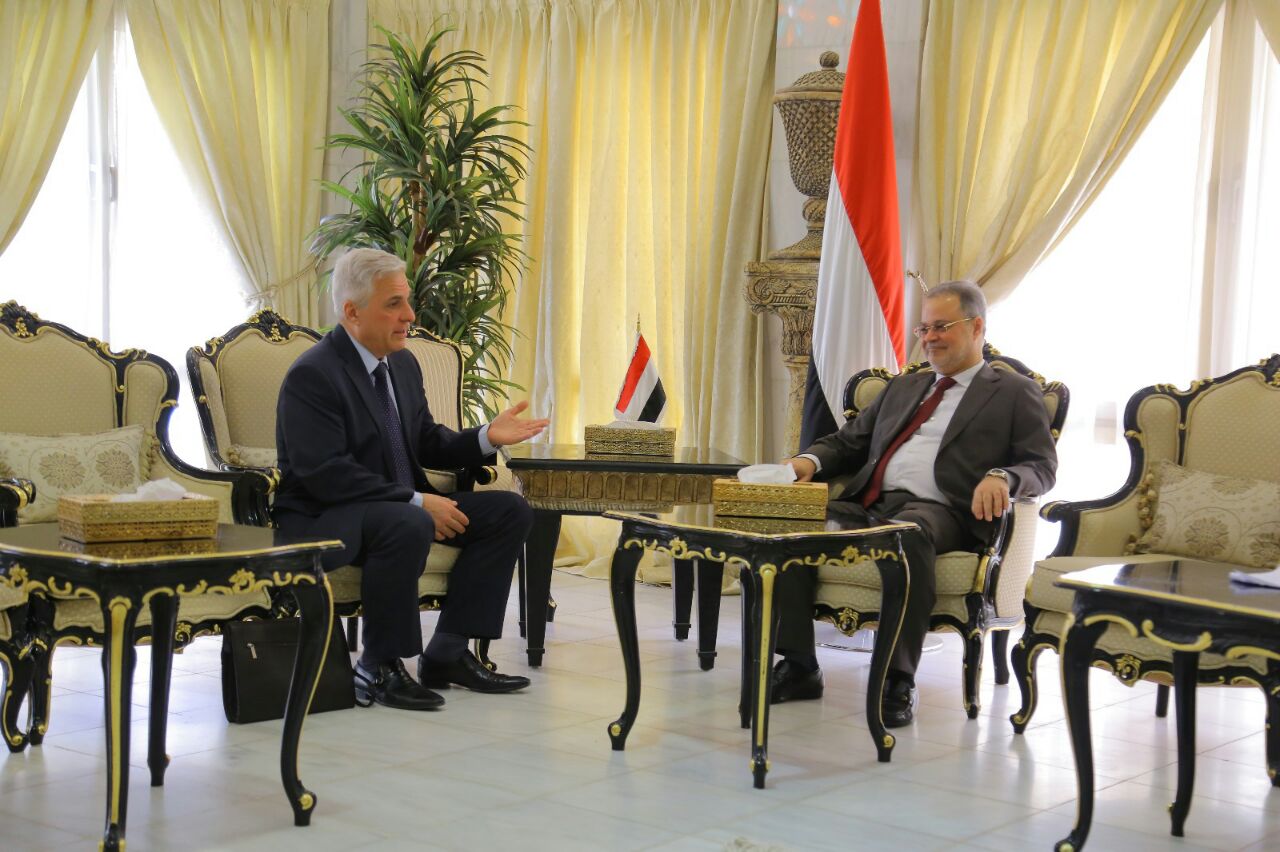 Riyadh (Saba)- Deputy Prime Minister and Foreign Minister Abdul-Malik al-Mikhlafi received on Saturday the Russian Ambassador to Yemen Vladimir Dedushkin to discuss Yemen's updates.
He renewed the government's support to the UN efforts and its envoy to Yemen Esmail Ould Cheikh Ahmed in order to reach a reconciliation and permanent peace in Yemen according to terms of references which include the GCC-brokered Initiative, outcomes of the National Dialogue Conference and the UN Resolutions on Yemen, particularly the Resolution 2216.
The Russian Ambassador asserted that his country will support efforts of the UN and its envoy to Yemen, hoping that the Yemeni parties will resume talks in order to reach peace.
He expressed support to the Yemeni legitimate government, its security, stability, unity and sovereignty.