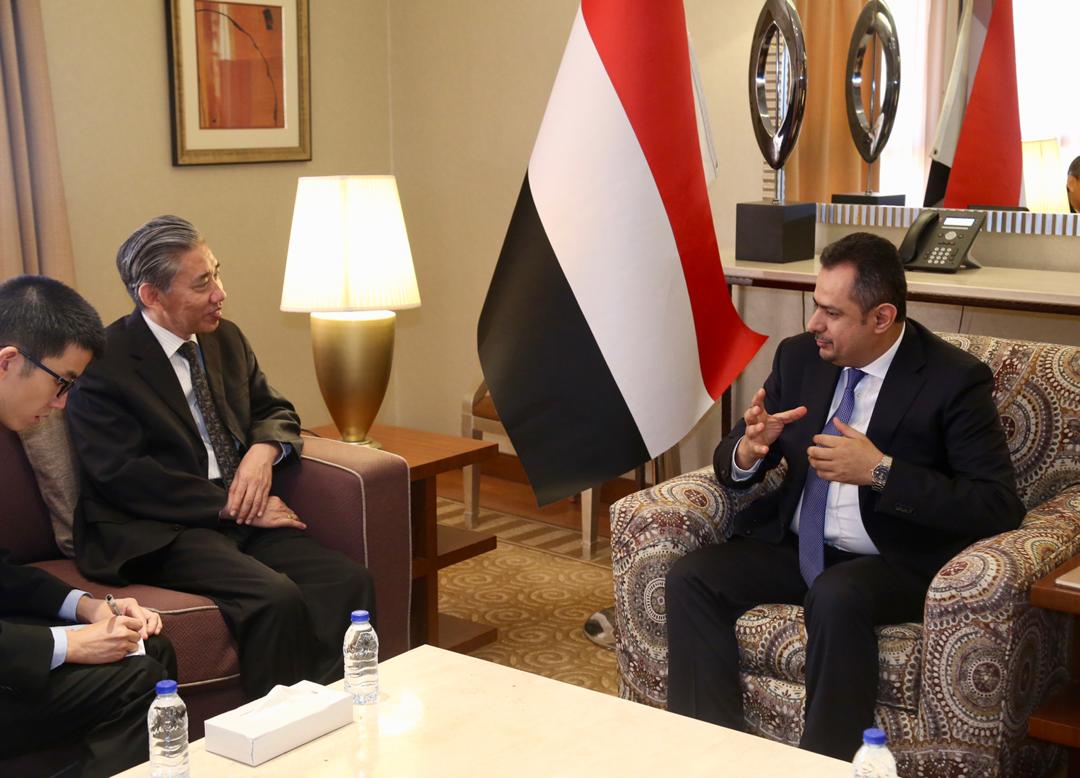 RIYADH-SABA
Prime Minister Maeen Abdulmalik praised Yemeni-Chinese historical relations and Chinese firm support to the government of Yemen, support to continuous Yemeni people in ending the coup, realizing security and stability and regaining the state.
He confirmed keenness on boosting relations between the two countries in different fields.
Receiving Chinese Ambassador to Yemen Kang Yong on Sunday, the two parties discussed cooperation relations between the two friendly countries in different fields and mechanism of improving them in addition to government's efforts for normalizing life in liberated provinces, China's keenness on supporting Yemen's security, encouraging peace and its expected role in reconstruction phase.
Yemen's participation in international initiative launched by China "Silk Road's Economic Belt" known as " One Road, One Belt" for improving the historical Silk Road crossing Yemen and exchanging views on situation developments on local and international levels were also discussed.
Prime Minister expressed confidence of Chinese active role through mutual role or via international framework represented by the United Nations and Security Council for exerting more pressure on Iran to stop its destructive role in Yemen and the region, stopping its blatant interferences in internal affairs and its threat to international navigation.