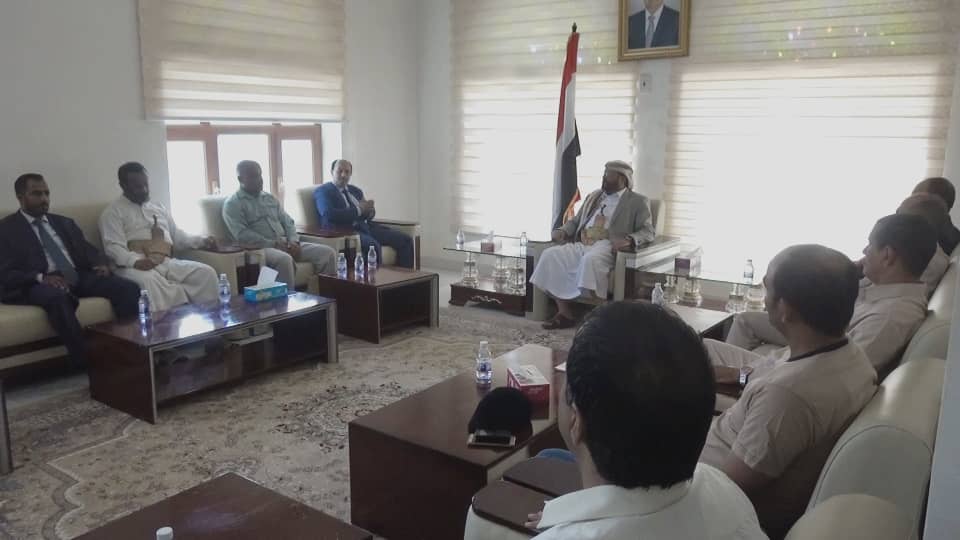 MARIB-SABA
Marib was among the first government-retaken provinces to revitalize the role of the judiciary, its governor Sultan al-Eradah said.
In a meeting he held with a visiting delegation from the National Commission for Enquiry into human rights abuses here on Sunday, al-Eradahsaid courts including the appellates and specialized courts were re-opened soon after the province was recaptured from the Houthi militia in October 2015.
He said that the local government seeks to activate the state institutions and enforce the lawand order to protect the security of the society and rights of the people.
He said that in the province there are no informal jails other than those run by the state. He invited the delegation to tour the jails and interview the prisoners and all prison officials.