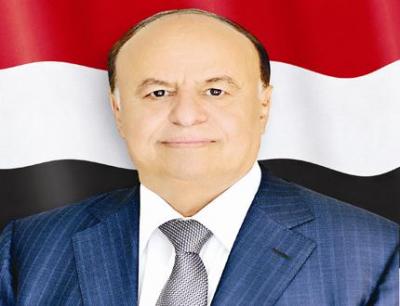 ADEN-SABA
President Abd-Rabbu Mansour Hadi has followed up on the situation of the people of Socotra, after the Cyclone Mekunu struck the Yemeni island chain on Wednesday night turning it into a disaster zone.
Hadi has phone called Socotra's governor Ramzi Mahroos to rest assured about the survivals and safety of 17 people still un-accounted for.
He issued directives to the commander of the First Naval Infantry Brigade in the island of Socotra to deploy his personnel in various areas of the archipelago to save and assist the people.
Mahroos briefed Hadi on the damages left by the Cyclone, the most violent in decades to hit the archipelago.
He called on all humanitarian organizations concerned with disaster relief to help with providing aid to the archipelago's people.
Hadi also held a separate phone conversation with Rajeh Bakreit the Governor of Mahrah, the province where the Mekunu is expected to hit next. Hadi called for taking the necessary precautionary measures including being ready with an emergency operations room, shelters and equipment.
Two boats have capsized and a number of people have been missing, displaced or trapped in hilltops as a result of the Cyclone.